TL;DR: If you've never been to PyCon and are curious what the big deal is about, sign up for the PyCon Day 1 live chat and PyCon Sprints live chat.
I have been holding live webcasts every week for almost 2 months now. I started this trend after my regular expressions webinar in March. I soon came up with a name and made a website for these weekly python chat events. Now there's also a Twitter account and a Facebook page.
Guest speakers and other experimentation
I've really enjoyed holding these events. The audience participation has been great: ample questions and plenty of helpful chat adding on to the discussion and occasionally correcting my mistakes.
I've been experimenting with the chat format by bringing in guest speakers the last couple weeks and I plan to introduce more general topics occasionally in the future.
Web chats about PyCon, live from PyCon
Next week I'll be continuing my experimentation by hosting two Weekly Python Chat events live from PyCon.
The first chat next week will be during the first day of PyCon. I will likely be in the hallway accompanied by a couple other Python friends. We'll answer your questions about what there is to do at PyCon, how it's different from other cons, and why we go.
The second chat will be during the first day of the sprints. We'll chat about who the sprints are for, how new contributors can get involved with the sprints, and what makes the sprints rewarding.
I want to convince you to join me at PyCon 2017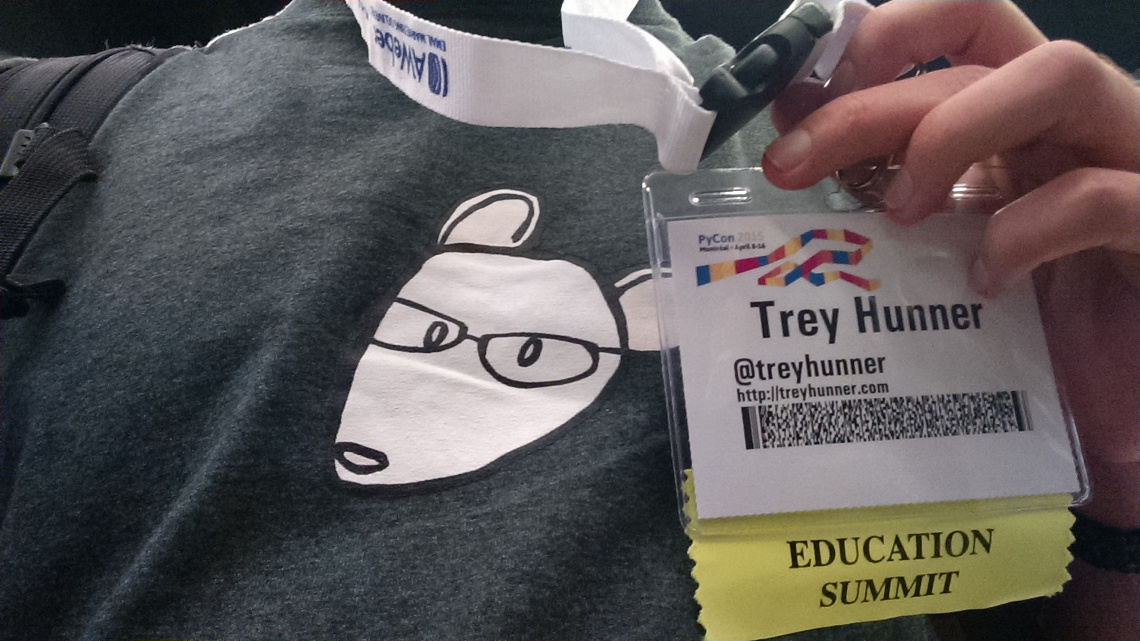 If you've never attended the sprints, sign up for the second chat to ask your questions and state your concerns. Hopefully I can convince you to stay for the sprints next time.
If you've never been to PyCon, sign up for both chats and voice your questions and concerns in each. I will address your questions and concerns, even if you can't make the live event. Both chats will be recorded and you can re-watch them afterward.
Chat 1: Live from Day 1 of PyCon
Monday May 30, 2016 at 3:30pm PDT
We'll discuss what PyCon is all about.
Sign up here to attend the PyCon Day 1 live chat
Chat 2: Live from the PyCon sprints
Thursday June 2, 2016 at 11:00am PDT
We'll chat about how the sprints work.
Sign up here to attend the PyCon Sprints live chat
Get in touch
Have questions? Want to share your PyCon experiences during the live chat? Going to PyCon next week and want to meet up? Contact me!